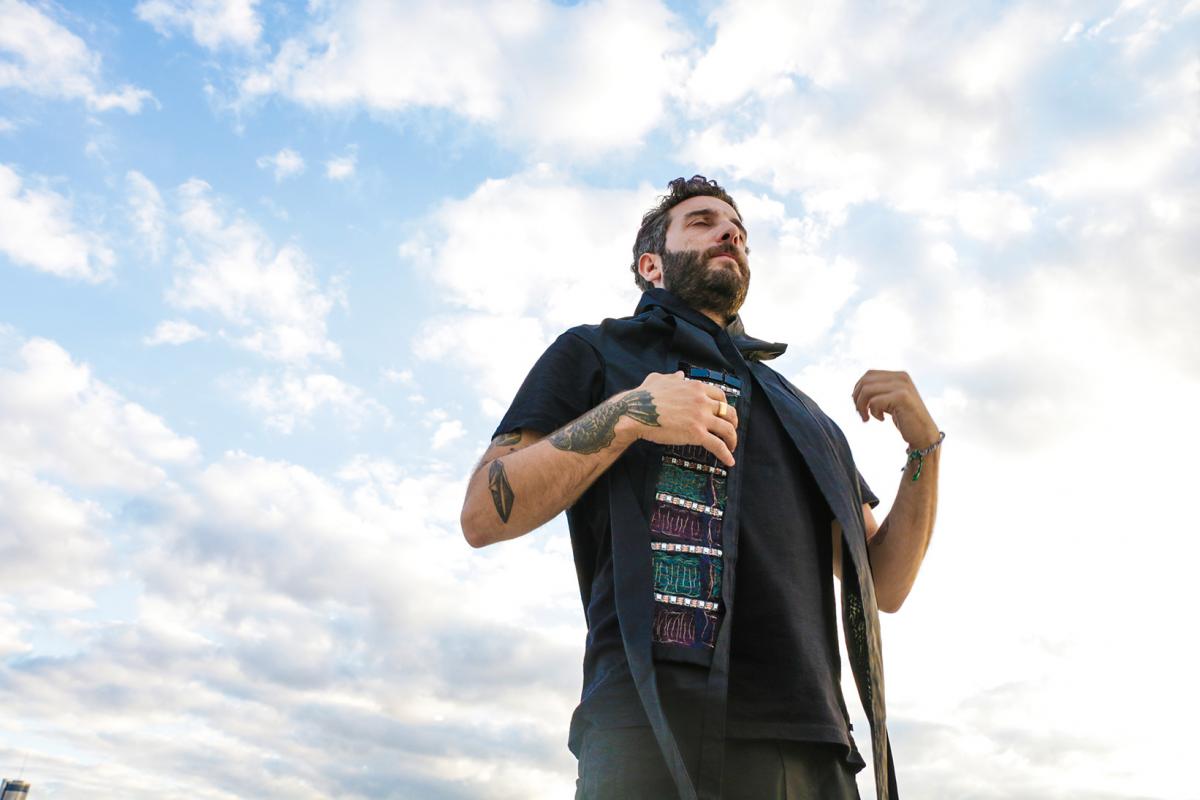 The Georgia Tech Wearable Computing Center recently worked on a wearable musical instrument in collaboration with Italian musical artist Rhó and designer Delton Moore as part of our WCC Forum 2015. Clint Zeagler headed collaboration from the Wearable Computing Center, which culminated in a performance at WCC Forum 2015 with the on-body interface by Rhó.
Over the course of one week's time Italian musical artist Rhó worked with Wearable Computing Center Program Manager Clint Zeagler and WCC engineer Scott Gilliland to create what became the Hood, a wearable electronic instrument.  Delton Moore a local architect and designer familiar with Rhó was crucial to setting up the collaboration and donated his time to provide design help and feedback.  Much of the work involved bridging the disciplinary and cultural boundaries of design to create a device/garment that functioned in the way all parties intended and expected.  Moore labored to keep the vision and purpose of the device/garment in focus while the group sometimes steered away to the mechanics of how the garment was going to function. Zeagler finished his MA in Italy and understood the Italian design aesthetic and process. Zeagler's meager understanding of the Italian language, while not that useful, provided levity in the sometimes-hectic creation process leading up to the performance. The computer scientists and engineers had to learn how Rhó created and performed music, and Rhó had to learn the abilities and limitations of the sensing system available. All of these moving parts created tension, but also distilled into a working prototype, which held true to the nature and goals of the original project brief.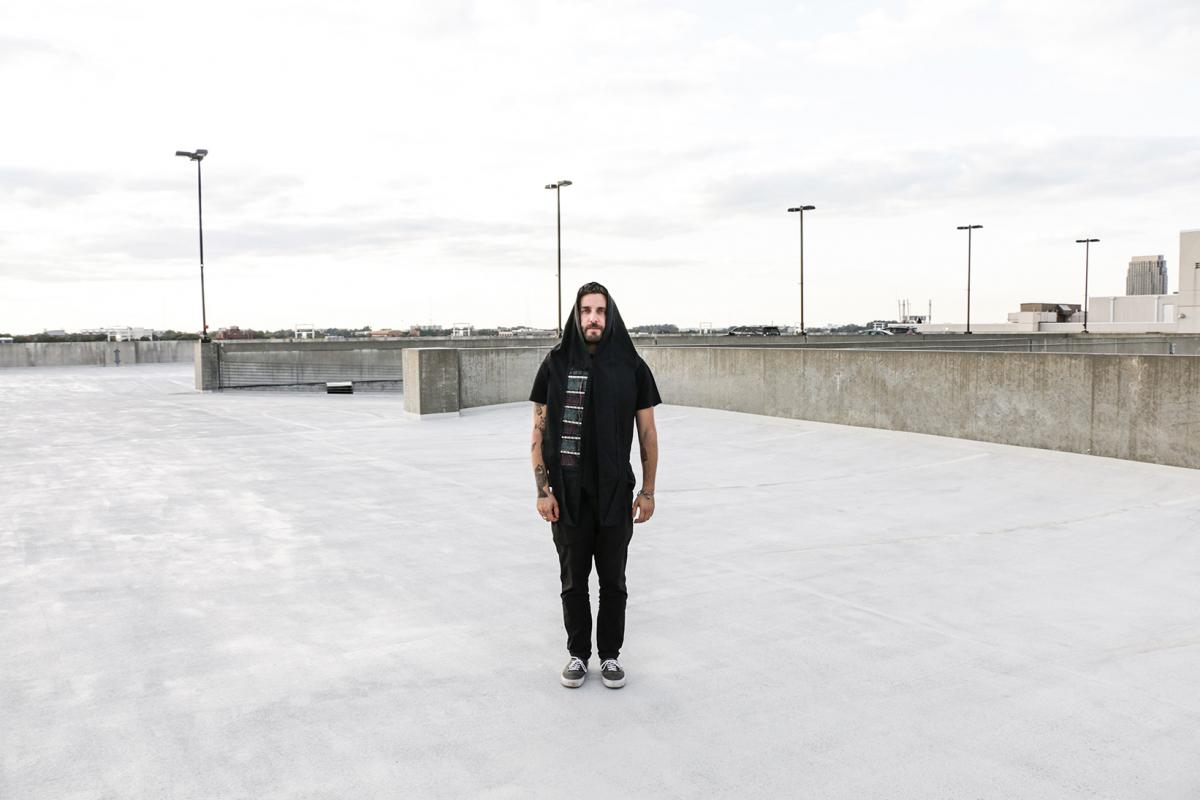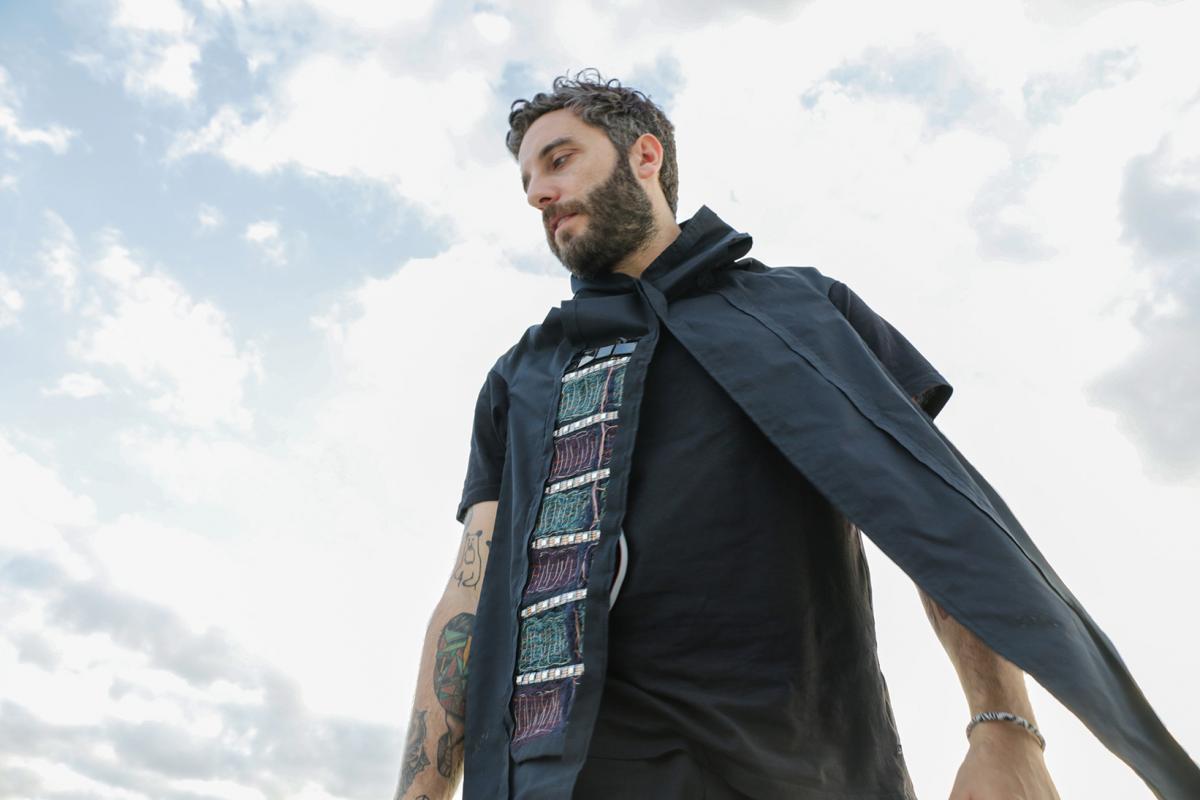 What follows is a short documentary of our one-week project, which culminated in a live performance facilitated by the WCC.  This is what happens when you combine fashion, engineering, design, computer science, musical composition, and cultural diversity. It was an amazing experience and we hope to build on this prototype by creating a more refined and elegant version that Rhó can use in performing and creating music in the near future.